---
Believe It or Not - Millions Of Bikes Are Stolen Every Year, Even With Bike Locks! But The Major Reason Being The Inconvenience Of Carrying A Lock With You At All Times! As opposed to Heavy and Bulky U-Locks and Chains that most bikers use and hate today.
The Folding Bike Lock is a super-convenient solution, having the ability to fold into a compact shape, and still maintain premium levels of heavy-duty security.
The compact shape of our lock takes up much less space than a traditional U-Lock making it the most practical yet highly secure lock.
KEY BENEFITS:
The Best Alternative to U-Locks

Portable & Compact - Easy To Carry

Indestructible Construction

Maximum Theft-Protection

30-Day Money-Back Guarantee
What Makes The Best Bike Lock On The Market?
⮕

FLEXIBILITY

Have you ever ever tried fitting a U/D lock around a tree or lamp post? You've probably tried it once and realized it would not be possible! The flexibility of The Heavy-Duty Foldable Bike Lock gives you more places to lock your bike around than a rigid U/D lock.
⮕

ENGINEERED FOR SECURITY

 Our engineering mission is driven by a desire to provide users with ultra-high quality products made from the best possible materials to deliver seamless performance with more appropriate features that address your needs. The Heavy-Duty Foldable Bike Lock does just that!
⮕ DESIGNED WITH YOU IN MIND The integrated design means that your lock is in one piece so you don't have to struggle trying to fix separate parts together and it doesn't rattle when being carried.
⮕ MAXIMUM THEFT-PROOF DESIGN Stops theft, pickers, pullers, and keeps drillers in their tracks! The sturdy build of Heavy-Duty Foldable Bike Lock makes it bearable against drills, hammers, and any other type of tool that unlocks traditional locks.
⮕ QUICK INSTALLATION The device is extremely easy to use and comes with a proprietary key designed just for the Heavy-Duty Foldable Bike Lock Simply insert the key and turn counter-clockwise to unlock, stretch it out to your desired length, latch onto the frame of your bike, and tire, and turnkey again to lock.
⮕ PORTABLE AND COMPACT Folds to a compact shape and has the ability to be stored inside the frame-mounted case. Mount it anywhere on your bike at your convenience!
⮕ THE BEST U-LOCK ALTERNATIVE Carry the Heavy-Duty Foldable Bike Lock and go for a ride without worrying about thieves at all, our lock guarantees the best protection your bike needs.
Get Yours Now!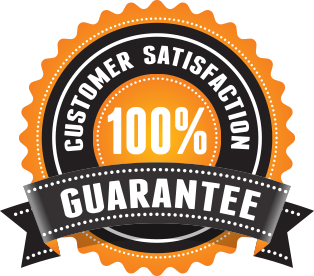 SPECIFICATIONS:
Length: 31" / 78 cm

Weight: 20 oz / 570 g

Folded Size: 2.9" x 2.6" x 2.2" / 7.5 x 6.6 x 5.5 cm

Material: Zinc-Alloy + HRC45 Heated Steel

Key: PA6 + 59 Copper
PACKAGE CONTENTS:
1 x Heavy-Duty Foldable Bike Lock

3 x Keys

1 x Mount

2 x Skidproof Mounting Straps

2 x Mounting Screws
Bike Lock Pagoda
I really thought this would be just what I am after. Sadly it's not. I have a mountain bike and there is no where to fix it. As I have a water bottle in place I am unable to fix it there. I cannot fix it below my saddle as I have a dropper post and also if I was able to put it around my stem the velcro straps would not be long enough. Along with that it's heavy and I am not sure the velcro straps would hold it in place anyway. To return it would cost far too much. Anyway I had no details in the package that told me how to return it. The idea is good.
This section doesn't currently include any content. Add content to this section using the sidebar.