---
U.S Fast Shipping for this item 2-5 days 
Get Rid Of All Those Poorly Designed Bike Seats


"Oh My God! This is the best bike seat I've ever purchased. It's made my life a whole lot easier. I literally had a hard time in the past with painful butts but this has changed my cycling drastically. Thank you so much!. This is a must-have for every bike owner!"
⭐⭐⭐⭐⭐ 
Jakob Robins Verified Purchase ✅
Are you looking for the perfect bike seat that will make you ride like a pro? Would you like to cycle without having sore butts? If yes, then we've got something we think you will like. Introducing the west Biking comfy seat. Our west biking seat has taken the internet by storm. It is the most effective bike seat in the market. It is lighter, stronger, cheaper, and very effective. It will take your cycling to a whole new level.

Upgraded


Our bike seat comes in three different variants to meet your required needs.
Style A comes in a Gel soft leather material and steel Bow. This is great mostly for road riders.

Style B comes in PU silicon sponge filling material. This will be great for mountain bike riders as it offers slightly more comfort.

Style C  is what changes the game. It features a Gel +Polyurethane foam filling material. This will take your comfort to a whole new level. Great for longer distance riding as well as preventing bone soreness.
Why Ours?

Unlike other cheap bike seats in the market, our bike seat provides you with the comfort and convenience you need. Other bike saddles are made of cheap, poor, and heavy materials with no shock or good quality gel. Our bike seat comes with some very good quality features and benefits as follows.
Key Benefits

✓ High-density gel foam: Our bike saddles are filled with high-density gel foam, which makes the elasticity very strong and soft, so you can ride much more comfortably for a long time.
✓ Wear-resistant PU leather: The surface of the bicycle seat is made of PU leather. This makes it more water-repellent, softer, non-slip, and abrasion-resistant than PVC leather and is ideal for long-distance trips outdoors.
✓ Ergonomic design: The front is narrow and round, and the rounded curve reduces the pressure of sciatica, and the sitting feeling is more comfortable. The hollow design keeps the saddle dry and breathable, reducing shock pressure.
✓ Removable seat support: Removable seat support /double rail, universal, easy to install, and ideal for mountain bikes and road bikes.

✓ Water Proof: Don't worry about the rain pouring on your seat. The waterproof material will prevent it from being damaged.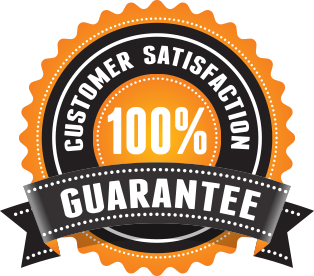 Specification


Colors: red / fluorescent green / white / black
Weight: About 340g
Suitable for: racing and mountain bikes
No more UTI's
I can't go into anatomical detail here but previously every single time I rode bike I got a UTI. I read and did everything possible to prevent UTI's. I decided my bike seat and my particular anatomy was to blame. I shopped on every web site I could to find a seat that might help me. I couldn't find anything specific but decided to try the West Biking wide seat with the cut out in the middle. I am so happy as now I can ride any distance and haven't had one UTI from biking since I switched. For a woman with a UTI problem I would 100% recommend the West Biking wide seat. It truly worked for me/ I've had it now two years and no UTI.
Some Good; Some Bad
I bought the "comfort" saddle early last year, The good: It's the most comfortable saddle I've used. I log about 1000 miles a year on two bikes: a light weight e-bike (Ride !up Roadster) and a standard hybrid. (Trek FX1) Both with hybrid geometry. Now the bad. The saddleI doesn't last. The stitching at the stress points have separated. Now, I'm not a large rider. 5'9" and 140 pounds. I've thought—perhaps naively—that bike saddles become more comfortable with age. Not this one. So here's the bottom line: if you put a lot of miles on your bike, and are willing to buy a new saddle every year or so, then this is a good choice.
Great Purchase
I bought This Saddle for my husband, and he absolutely loves it! He says it's the most comfortable saddle he's ever had. The wide design provides excellent support, and the padding is just right. Highly recommended!
Thank you for your recommendation, Karen! We're delighted to hear that your husband is enjoying the comfort and support of our Ultimate Comfy Bike Saddle. Happy cycling!
SADDLE SORES APLENTY.
I HAVE A STYLE C SEAT PURCHASED FROM U. RIDDEN ABOUT 1,000MI. AND I DONT LIKE THIS SEAT. TYPE A LOOKS BETTER BUT UNSURE CAUSE OF ISSUES WITH UR LAST SEAT.
Comfortable
The West Biking Ultimate Comfy Bike Saddle lives up to its name. It's incredibly comfortable, allowing me to ride for hours without any discomfort or soreness. The design also promotes proper posture and reduces pressure on sensitive areas. Highly satisfied!
Thank you, Robert, for your positive feedback! We're thrilled to hear that the Ultimate Comfy Bike Saddle provides the comfort and support you need for long rides. Enjoy your cycling adventures!
This section doesn't currently include any content. Add content to this section using the sidebar.